Chandra Namaskãr Paintings at Westport Branch
Hennick is showing select artworks as a part of the ArtReach Program of the Kansas City Public Library.
The selected 12" x 12" abstract works are inspired by the Moon Salutations — a sequence of calming yoga postures that aligns the entire body. Chandra Namaskãr is a quieting sequence that invites you to bow to and embrace the soothing lunar energy of the moon. 
"Located in the heart of Westport and only blocks from the Plaza, the historic Westport Branch was the first branch of the Kansas City Public Library opening its doors to the public in 1898. Today it stands as a prominent landmark in the Midtown community and provides a cozy environment and friendly atmosphere for its many patrons."
Many thanks to Craig Deppen Auge and the Westport Branch of the Kansas City Public Library for the opportunity to display my paintings.
---
May 2023 – August 19th, 2023
---
Westport Branch
118 Westport Rd
Kansas City, MO 64111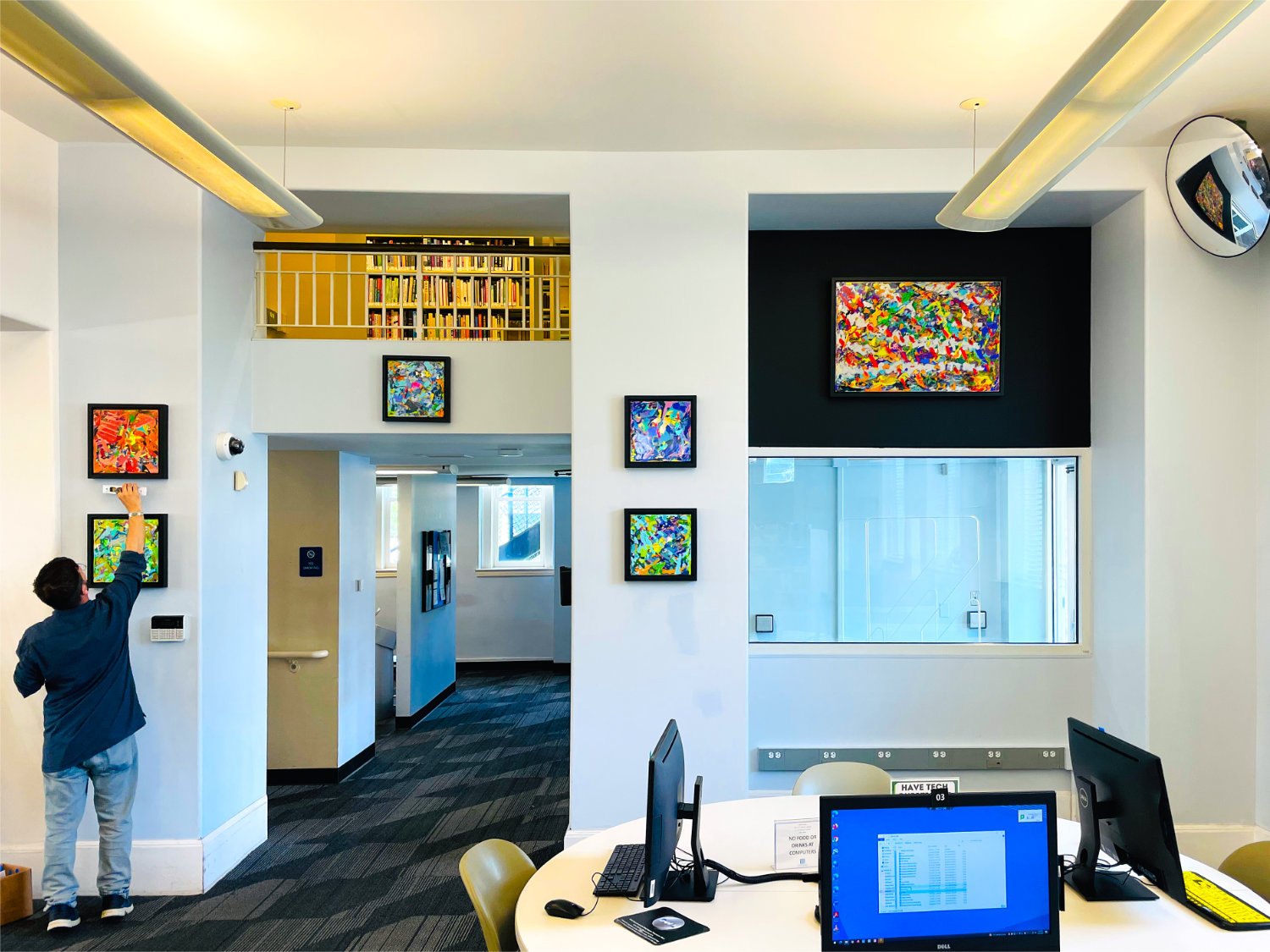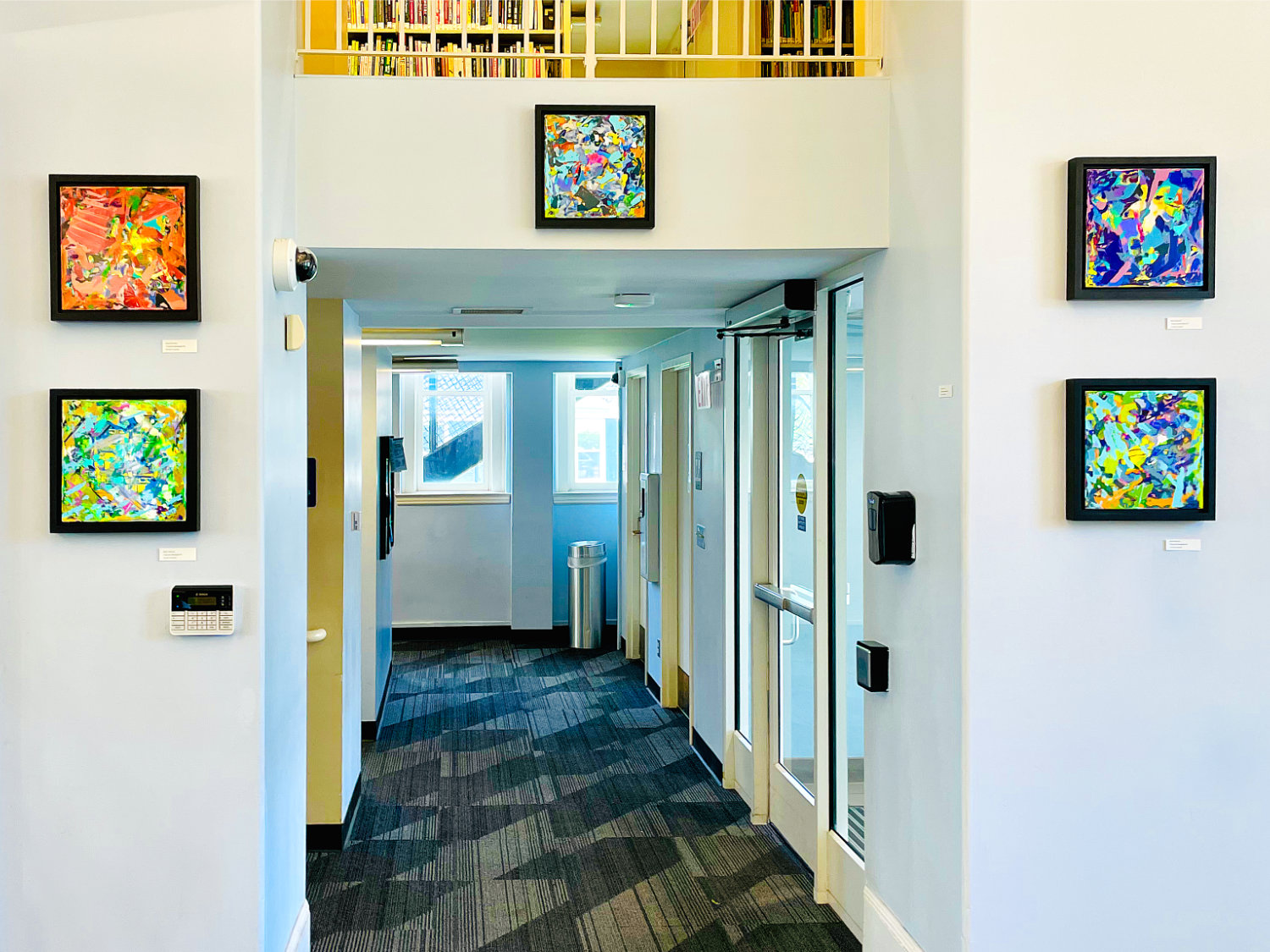 Framed 12″ x 12″ acrylic painting on birch panel.

Chandra Namaskãr #1 is one in a series of abstract paintings created with palette knives and non traditional tools. These abstract works are inspired by the Moon Salutations, a sequence of calming yoga postures that aligns the entire body.

The Chandra Namaskãr Series was created in 2021.

Artwork description:

Abstract acrylic painting, original artwork created by Mark Hennick. You will receive the artwork in a black frame "Ready to Hang". This is a one of a kind artwork signed on the back of the painting. You will also receive a certificate of authenticity.

This is an original work of art created by the artist and may not be reproduced without written consent of the artist. The artist retains copyright for self-promotion. All rights reserved.

Materials used:

Acrylic paint and medium on birch panel mounted in a black wooden frame.

$

480.00