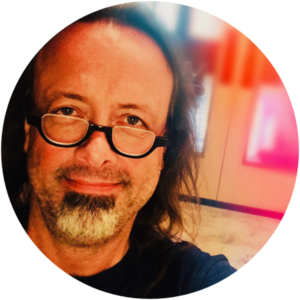 ---
"I love to create artworks that have dynamic shapes and textures with colors constantly changing. I want my paintings to be exciting and fun. My hope is to bring good energy into your rooms."
I am searching for something visually hidden — that comes from within — which connects the whole thing. I enjoy seeing what is uncovered when I add and then remove the paint from the surface. Creating connects me with the source. Like a yoga and meditation practice, I want to share the experience of art with others. In the process of working on a piece, I feel a connection with something wonderful.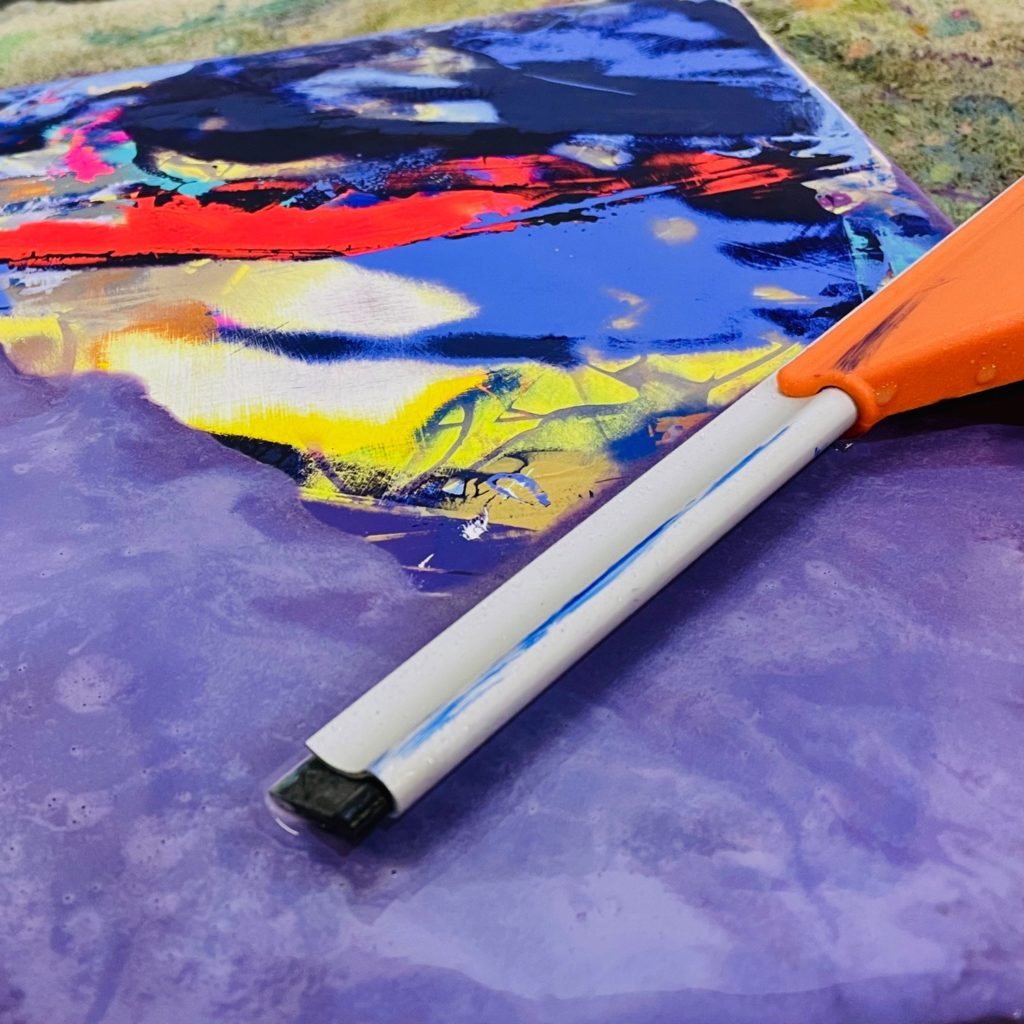 Statement
Beginning with acrylic color, I build my surfaces using traditional and non-traditional tools such as rubber blades and pallet knives. Layering paint and selectively removing areas of it from the canvas creates both depth and dynamic color relationships. These abstractions are meant to evoke both organized systems and chaotic circumstances of nature.
Over many years, I have learned to let process and materials lead me in painting. A new artwork begins and ends with each addition and removal of medium from the canvas or panel. Many iterations later reveals the final image. It's a fun and exciting experience. As both viewer and maker, I embrace the surprising result.
Bio
Kansas City based artist Mark Hennick enjoys the process of specifying color, building composition and observing the outcome. Through his abstract works, Hennick explores using nontraditional tools and new techniques for painting. Mark is a seasoned graphic designer. This experience with color theory and composition fuels his enthusiasm for painting. His meditation and vinyãsa yoga practice are also an inspiration for his paintings.
Hennick exhibits throughout the Kansas City area and shows his artworks in many art fairs and fine art galleries. He lives and plays in the Kansas City River Market and paints at his studio in the Historic West Bottoms.
Exhibitions
Serenity Exhibition 2023 at Buttonwood Art Space
ArtReach Exhibit at Kansas City Public Library, Westport Branch
From the Earth Exhibition 2023 at Buttonwood Art Space
The Art of Discovery 2023 at Buttonwood Art Space
Art for All 2022 at Kansas City Artists Coalition
Visions of the Flint Hills Exhibition 2022 at Buttonwood Art Space
Kansas City Exhibition 2022 at Buttonwood Art Space
"Abstract: heART for All" at Buttonwood Art Space 2022
Flow & Glow Exhibition at Habitat Contemporary Gallery 2021
Art For All 2021 at Kansas City Artists Coalition
2021 Kansas City Flatfile + Digitalfile at H&R Block Artspace
13th Annual Visions of the Flint Hills Art Benefit and Sale 2021
41 Annual Art Westport 2021
Sun Salutations Exhibition at JRB Art at the Elms, OKC. 2021
Summer Small Works Show at Kansas City Stockyards Gallery 2021
12th Annual Visions of the Flint Hills Art Benefit and Sale 2020
Winter Salon IV 2019-2020 at Cerbera Gallery
Small Works Show Winter 2020 at the Bunker Center for the Arts
Celebrat!on: Art Benefit for KCCreates and GUILDit
40th Annual Art Westport 2019
Exhibition: Beautiful Light. Hope. Healing. Wellness. Summer 2019
Kansas City Artists Coalition Art Auction 2018
One Night Stand Exhibition at Kansas City Artists Coalition 2018
Visions of the Flint Hills at Buttonwood Artspace 2018
39th Annual Art Westport 2018
Zona Rosa Arts Festival 2016
37th Annual Art Westport 2016
Prairie Village Art Show 2016
Plum Gallery Exhibition Opening 2015
34th Annual Art Westport 2012
32nd Annual Art Westport 2010
31st Annual Art Westport 2009